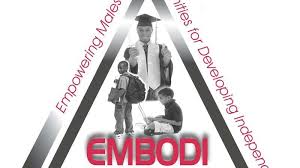 EMBODI (Empowering Males to Build Opportunities for Developing Independence) is a national program sponsored by Delta Sigma Theta Sorority, Inc., a public-service sorority. The purpose of the program is to focus on improving the plight of the African American male. EMBODI is designed for boys between the ages of 13 thru 18. Both informal and empirical data suggests that the vast majority of African-American males continues to be in crisis and is not reaching their fullest potential educationally, socially and emotionally. EMBODI is designed to address these issues through dialogue, and recommendations for change and action. EMBODI will include a program format and information template. Through EMBODI, the participants are exposed to a variety of academic, cultural, and personal development activities.
PARTICIPANT APPLICATION CRITERIA
In order to participate in EMBODI, specific criteria and guidelines must be met by applicants as described below:
All participants must be African American boys. This is a gender-specific program.
All young men must be no younger than 13 years old and no older than 18 years old as of their most recent birthday.
PARTICIPANT PROFILE
EMBODI is designed for boys with one or more of the following characteristics:
Possess potential, but limited opportunity to achieve success
Interested in developing leadership skills
Interested in video games, computers, and technology
Enjoy learning new things
Express an interest in math, science, and technology and/or careers that are considered  nontraditional.
PARTICIPANT SCHEDULE
EMBODI participants will have sessions throughout the school year at various locations.
CONTACT INFO
Please direct any questions or comments to embodi@dst-sla.org.