Political Awareness and Involvement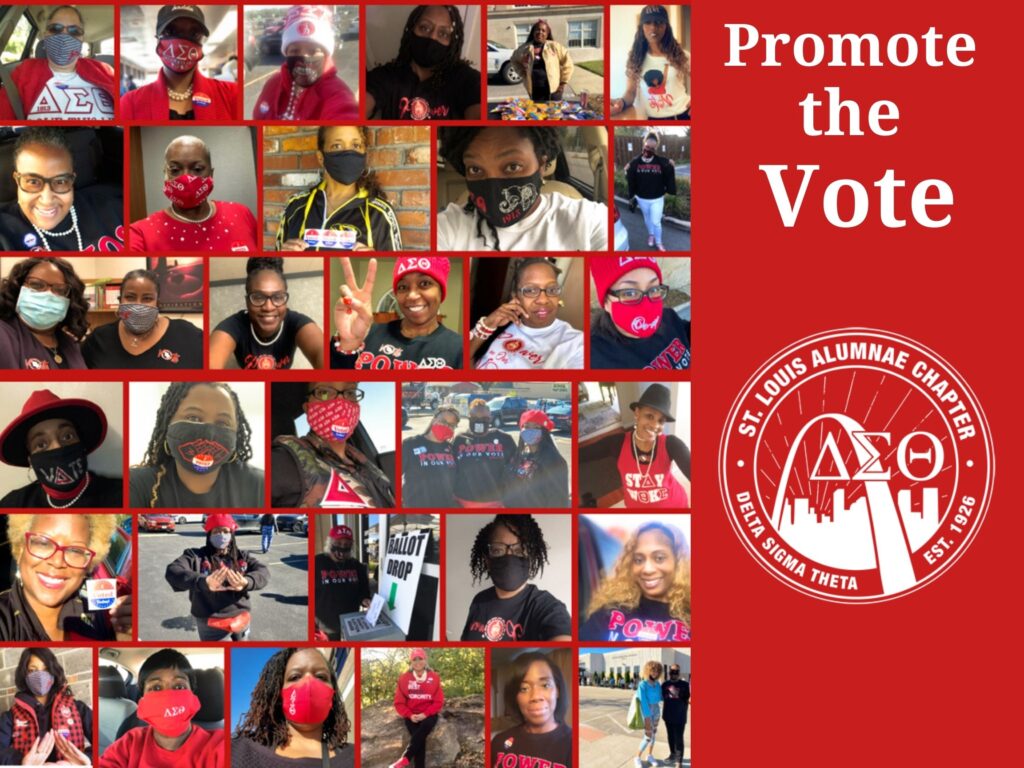 The Social Action Committee of the St. Louis Alumnae Chapter is dedicated to discovering the social issues that impact the communities of Metropolitan St. Louis. These issues might be education reform, health disparities, unethical political decisions, denied human rights or voter suppression, just to name a few.
The members of St. Louis Alumnae's Social Action Committee engage in voter registration and voter education. Another endeavor this committee is involved with is dialoguing with MO State Legislators about such issues such as Medicaid Expansion for Missouri or the "Right to Work" Initiative. There are meetings held with local politicians to discuss rising crime in the city or homelessness in the county.
The committee trains on voter registration and the importance of social action in Delta Sigma Theta Sorority, Incorporated. The St. Louis Alumnae Chapter participates in Delta Days at the Nation's Capital and Delta Days at the State Capital.
The purpose of this committee is to acknowledge the existence of the various social problems and seek solutions to correct or remove these problems. Some of this committee's work involves collaborating with other committees such as Political Awareness. There is a direct link between the social issues that occur and how politics play a pivotal part in the solution of these social issues.